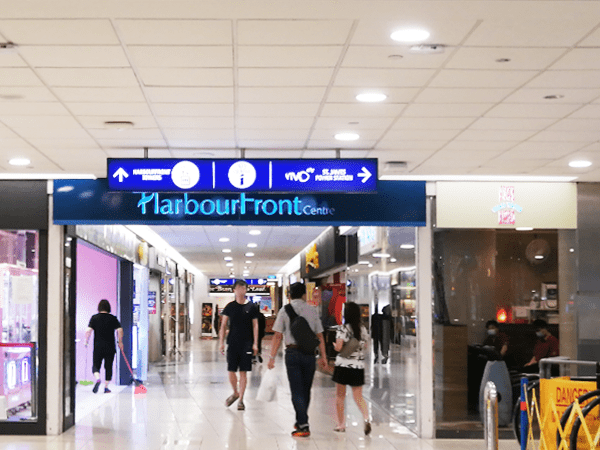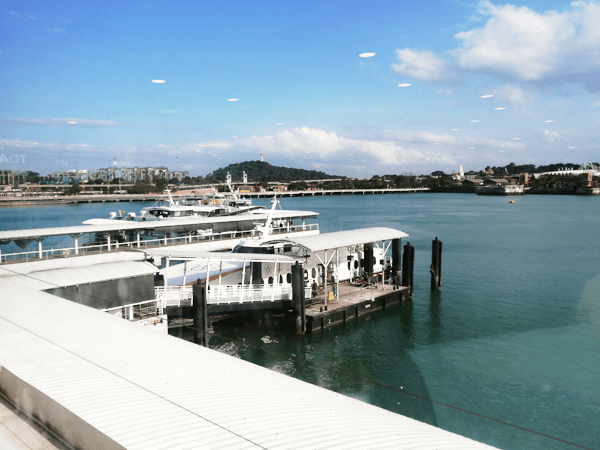 1 Maritime Square, Singapore
Ferry to Batam from Singapore
HarbourFront Terminal is a bustling transportation hub located in the southern part of Singapore. The terminal provides access to various modes of transportation, such as cruise and ferry, making it an essential transit point for locals and tourists. Operated by Singapore Cruise Centre, the ferry terminal is one of the gateways for Singaporeans to get to Batam, Indonesia, as well as St. John Island, Singapore.
Where is HarbourFront Ferry Terminal located?
Located at Harbourfront Terminal is located in the southern part of Singapore, near the Harbourfront and Telok Blangah neighborhoods. It is situated at the end of the West Coast Highway and next to the Keppel Bay Marina, facing the Keppel Harbor.
The terminal is easily accessible by public transportation, including MRT trains, buses, and taxis. Additionally, the terminal is located adjacent to VivoCity, the largest shopping mall in Singapore.
See in Google Map »
Ferry Services in Harbourfront Terminal
The terminal is the gateway to several nearby islands, including Sentosa Island, St. John's Island, and Kusu Island. Ferries depart regularly from Harbourfront Terminal, offering visitors the chance to explore these beautiful destinations and enjoy their beaches, attractions, and activities.
Popular Ferry in Tanah Merah Ferry Terminal
Drop-offs in Batam
▪️ Batam Centre Ferry Terminal
Ferry service: Batam Fast, Sindo Ferry, Majestic Ferry
Batam Centre Ferry Terminal is a major transportation hub located in Batam, Indonesia. The ferry terminal is located in the central business district of Batam and is easily accessible from other parts of the island. The terminal offers a range of facilities for visitors, including ticketing counters, waiting lounges, restaurants, and shops.
▪️ Harbour Bay Ferry Terminal
Ferry service: Horizon Fast Ferry
Harbour Bay Ferry Terminal is one of the most popular ferry terminals in Batam and is conveniently located near several tourist attractions, including Nagoya Hill Shopping Mall and the Batam Center Business District. The terminal is also equipped with modern facilities such as air-conditioning, escalators, and elevators, providing visitors with a comfortable and convenient travel experience.
How to Go to Harbourfront Ferry Terminal, Singapore?

Take the MRT Circle Line (yellow line) and get off at Harbourfront MRT Station Exit B. Go to Level 2, follow the signs to the ferry terminal.
Take an SBS Transit Bus – Specifically, the No 10, 30, 61, 65, 80, 97, 100, 123, 131, 143, 145, 166, 855, or 963 and get off at HarbourFront Bus Interchange. From there, you can follow the signs to the ferry terminal.
* Note that the Harbourfront area can be quite crowded, especially during peak hours, so it is advisable to plan your journey in advance and give yourself enough time to reach the ferry terminal
Available at Harbourfront Ferry Terminal
The terminal has several ticketing counters where visitors can purchase ferry tickets to various destinations in Singapore and the surrounding region. There are also spacious and comfortable waiting lounges equipped with seating, air conditioning, and restroom facilities, making it easy for visitors to relax and wait for their ferry in comfort. In addition, the terminal has several dining options, including fast food restaurants, cafes, and snack bars, allowing visitors to grab a bite to eat before boarding their ferry.
In addition to the above facilities, the Harbourfront Ferry Terminal is located next to VivoCity, one of Singapore's largest shopping malls, which offers a range of shopping and dining options for visitors. There are also several ATMs located throughout the terminal, making it convenient for visitors to withdraw cash. For visitors who need to store their luggage, there are luggage storage facilities available at the terminal for a fee. Free WiFi is available throughout the terminal, allowing visitors to stay connected during their travels. Finally, there is a tourist information centre located at the terminal where visitors can obtain information on local attractions and events, making it easy for visitors to plan their itinerary while in Singapore.
Why Book Singapore Ferry Online Ticket at BusOnlineTicket.com?
No log in required to book
Earn loyalty points & redeem discounts
Various secured payment methods including eWallet
Most trusted online booking portal
---
FAQ
How to buy ferry ticket from Singapore or to Singapore?
You can buy Singapore ferry ticket from the ticket counter at the ferry terminal. The easier way is to book Tanah Merah ferry ticket online on BusOnlineTicket.com or via BusOnlineTicket mobile app.
Do I need to register to book Tanah Merah ferry online ticket?
No, but you are encouraged to register so you can earn loyalty points and redeem discounts for future booking. Members also get to enjoy the benefits of BOT GoFlexi and many other exclusive discounts.
Which ferry service provider is available for online booking?
Some of the popular ferry operator include Sindo Ferry, Batam Fast Ferry, Horizon Fast Ferry and Majestic Fast Ferry. You can check the full list of
ferry operators
on our website.
How to go to HarbourFront Ferry Terminal?
You can reach HarbourFront Ferry Terminal via MRT and stop at HarbourFront MRT Station or take SBS Transit bus and get off at HarbourFront Bus Interchange. Read the article to find out more.
Other Ferry Terminal in Singapore